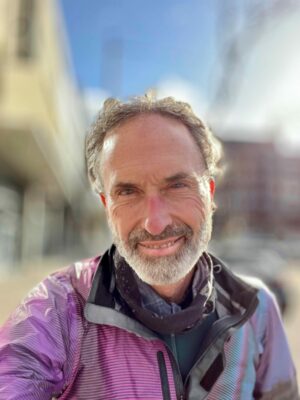 Subspecialized in laryngology in 1998
Established YouTube channel, VOXDOC – the voicedoctor and and website voicedoctor.net
James P. Thomas, M.D. subspecialized in laryngology in 1998. He enjoyed learning from pioneers in the field from Europe to China.
Known around the world for his YouTube channel, VOXDOC – the voicedoctor and website voicedoctor.net; offering referrals, photographs and video instruction on voice disorder diagnosis; for his teaching methods on diagnosing voice disorders and for his writing. His publication, "Why is there a frog in my throat? — A guide to hoarseness" offers young laryngologists insights into the function of the human vocal cords. Interactive teaching on diagnosis is online at https://www.voicedoctor.net/diagnosis
His controversial perspectives on the voice, including diagnosis by listening to the voice and the critisicm of overuse of anti-reflux medication in laryngology, lead to thoughtful discussion about the mechanisms of injury to the vocal cords. He has pioneered Feminization laryngoplasty, a transgender laryngeal surgery to alter comfortable speaking pitch and vocal range.
Memberships & Publications
"Feminization Laryngoplasty – a comprehensive approach to reducing the size of the larynx and pharynx"  "Otolaryngologic Clinics" online 21 Jun 2022 https://doi.org/10.1016/j.otc.2022.05.002
Nuyen, BA; Qian, ZJ; Campbell, RD; Erickson-DiRenzo, E; Thomas, JP; Sung, CK; Feminization Laryngoplasty: 17-Year Review on Long-Term Outcomes, Safety, and Technique in Otolaryngology–Head and Neck Surgery, 22 Aug 2021; Article Number: 01945998211036870, DOI: 10.1177/01945998211036870
Nuyen, BA; Kandathil, C; McDonald, D; Thomas, JP; Most, SP: "The impact of living with transfeminine vocal gender dysphoria: Health utility outcomes assessment" International Journal of Transgender Health, 13 May 2021, DOI: 10.1080/26895269.2021.1919277
Thomas, JP: "Feminization Laryngoplasty" in Gender Affirmation, Medical and Surgical Perspectives (Ed. Salgado, Christopher; Monstrey, Stan; Djordjevic, Miroslav) Thieme. 2017, ISBN-13: 978-1626236837
Thomas, JP, Macmillan, C: Feminization laryngoplasty: assessment of surgical pitch elevation. Eur Arch Otorhinolaryngol. 2013 Sep;270(10):2695-700. doi: 10.1007/s00405-013-2511-3. Epub 2013 Apr 30.
American Academy of Otolaryngology – Head & Neck Surgery 1985 – present
European Laryngology Society 2008 – present
Oregon Academy of Otolaryngology 1992 – present