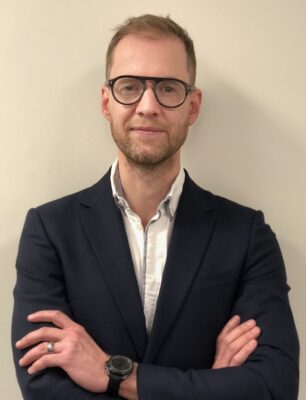 Paul M. Paddle, Australia
Otolaryngologist (ENT), MBBS(hons), FRACS, MPH, PGrad Dip Anat, AmusA(piano,viola)
Completed Ear Nose and Throat specialist training in Melbourne, AUSTRALIA – 2013
Completed Fellowship in Laryngology (Voice, Airway and Swallow) at Harvard University, Boston, USA – 2014.
Commenced performing Transvoice care and Surgeries in 2018
Paul Paddle is an ENT Surgeon, with fellowship training in Laryngology – Voice, airway and Swallowing disorders.
He completed his advanced training in Otolaryngology in 2013, in Melbourne, Australia. In 2014, he completed a fellowship in Laryngology at Harvard University in Boston where he gained expertise in all aspects of the care of voice, airway and swallowing disorders.
Paul currently has both public and private appointments as an ENT surgeon: being founder and director of the Melbourne ENT Group and Melbourne Swallow Analysis Centre, and also working at the Melbourne Voice analysis Centre. He is also a senior consultant at Monash Health. Paul holds an Associate Professor position with Charles Sturt University, and Senior lecturer positions at both Monash University and LaTrobe Universities. He is the Supervisor of ENT training at Monash Health.
Paul started performing voice affirming surgeries and care in 2018. Working closely with a team of speech pathologists with decades of experience in this field, he has expanded this aspect of his practice, and is also an active researcher and presenter in this field.
Paul also has a keen interest in public health and research. He has completed a Masters of Public Health in 2010, and a post-graduate diploma of Anatomy in 2006. He has authored a number of scientific papers, and authored a number of book chapters, and is an internationally invited speaker.
Paul is a keen musician, having an Associate Diploma of Music (AmusA) in both Piano and Viola.
Paul is proud to be a member of the International Association of Transvoice Surgeons.
Memberships & Publications
Webb, H. Free, N., Oates, J., Paddle PM., "The use of vocal fold injection in a transmasculine patient unsatisfied with voice following testosterone therapy and voice training" – Otolaryngology Head & Neck Surgery – Journal of Voice September 2020
World Professional Association for Transgender Health (WPATH)
Australian Professional Association for Trans-Health (AusPATH)
American Laryngological Association (ALA)
American Broncho-Oesophagological Association (ABEA)
European Laryngological Society (ELS)
Dysphagia Research Society (DRS)
Laryngological Society of Australia (LSA)
Australian Voice Association (AVA)
Australian Medical Association (AMA)
Australasian Society of Head and neck Surgery (ASOHNS)
Royal Australasian College of Surgeons (RACS)
ANZPATH 2018 Conference Presentation: "Voice feminisation Surgery"
Fall Voice Conference Poster 2019: "The use of vocal fold injection in a transmasculine patient unsatisfied with voice following testosterone therapy and voice training"
LSA 2023 Presentation: "Investigating the outcomes of pitch raising surgery and peri-operative voice therapy"